Jesse Morton was once a jihadist propagandist (then known as Younes Abdullah Muhammad) who ran Revolution Muslim, a New York City-based organization active in the 2000s and connected to a number of terrorism cases. He connected al-Qaeda's ideology and transformed it for America, creating English language propaganda and collaborating with the most notorious jihadist preachers of that era. 
Morton deradicalized in 2011 and has worked since then to become a leading commentator, researcher and interventionist on jihadist, far-right and far-left extremism and reciprocal radicalization. 
In 2017, Morton launched Parallel Networks, an organization he co-founded with Mitch Silber, the former NYPD official that monitored and ultimately incarcerated him. The initiative works to prevent and counter violent extremism and has been supported by the Counter Extremism Project. 
Over past years, Jesse has served as a deradicalization interventionist in an array of capacities and has worked to pull over 100 individuals from an array of movements and ideologies out of extremism. 
Morton was included in Foreign Policy Magazine's 2017 'Global Thinkers' listing, holds certificate licensure in substance-abuse and mental health counseling, is widely read in Islamic theology and has been published and lectured nationally and abroad.
---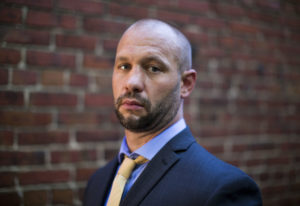 ---