Ways to Get Involved
Donate | Become a Sponsor | Be a Guest
The No, I know Mobile Podcast
In this time when human connection is so vital and not everyone has access to the internet and technology, we propose this mobile podcast community project.
The No, I Know Podcast vision and objective is to create a mobile media unit for community outreach that promotes community engagement and community esteem.
The Mobile Podcast Unit will produce on-site events that include: Interviews, Live Podcast Concerts and Community Connections.
We will provide programs that focus on: Intergenerational engagement and civic mindedness through music and the art. We will highlight our shared humanity and showcase people making a difference in their communities.
As co-hosts and a married couple, we will bring not only our exceptional media production and thoughtful content, but as musicians and performers, we will bring the spirit of creativity to every episode.
Do you want to support this project?
News: No, I Know Podcast now has this little beauty @nikpodroad aka Barbarella, a teardrop camper that will allow us to take the show on the road! Now The No, I Know Podcast is fundraising to launch the No, I Know Podcast Show on the road!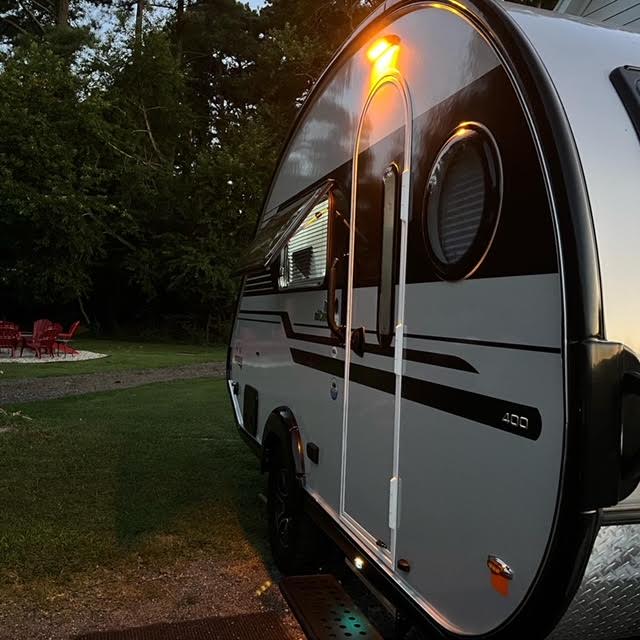 Why advertise on our podcast?
Podcasts offer an audience a long term relationship, so sponsors of our episodes garner new listens long after the initial release of an episode.
No, I Know Podcast airs on Delmarva Public Radio (WSDL 90.7) and on these digital platforms: Apple itunes, Spotify, I Heart Radio, Stitcher and Amazon/Audible.
Want to become a sponsor?
No, I Know Podcast is currently looking for sponsors for our Make A Difference, Not-for-profit Spotlight series.
This is a positive and uplifting series that we have produced for three years, which spotlights individuals and organizations that are making a difference in their communities.
Sponsors can fund one episode or a series of them!
Thank you to our sponsors!
• Chesterfield Heirlooms
• Coops to Co-ops Community Farmers Market
• Olde Towne Cafe
• Zenna Wellness Yoga and Sound Studio
• Soul Yoga
• Wicomico Environmental Trust
• Stories Love Music
• Ally Drez Web & IT Services
• Lower Shore Autism Community
• One Year to Empowerment
• Chesapeake Bay Trust