Ilyana Kadushin and James Harrell are the Co-Hosts and Producers of The No, I Know Podcast, who also happen to be married.
Beyond the Bumper Stickers, Flags and Political Parties, the No, I Know Podcast is making connections and building community esteem by spotlighting those who make a difference, empowering the voices that would normally be overlooked. Our listeners are community minded people who want to be inspired and are hungry to hear insights from guests who contribute to the collective. Entrepreneurs, artists, and leaders in a refreshingly thoughtful dialogue. Our guests not only face but bridge the gap and divide in the United States through their courageous and transformative work. Our guests challenge and redefine the norms, they bring both humor and heart to their educational and enlightening work. Music performances framed by husband and wife banter rounds out this refreshing podcast experience.
Stay up-to-date with our latest press releases, announcements, and more.
"I often talk about how the biggest impacts are local. You and your podcast No, I Know are brilliant and change-making. You are a big bright light in this world."
Ami Vitale – Nat Geo Award Winning Photographer and Nikon Ambassador
"Ilyana and James, I think of your podcast and the "Leave No Trace" episode when I see trash and decide to pick it up! In small ways, I can make a difference."
Lisa B. – Delmarva Public Media Listener

Subscribe to my channel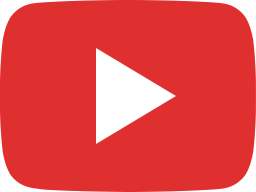 No, I Know Podcast:"Hear Me"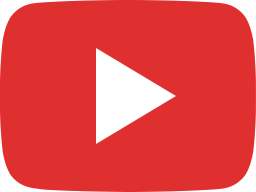 "Listen To Your Vegetables"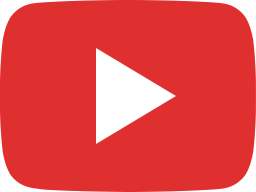 Pocomoke Trail: Ilyana and James LIVE @ Zenna Wellness 01/15/22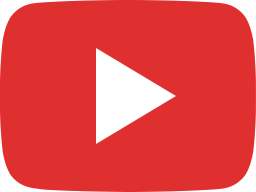 EP#94 Jeremy Forsyth: The Little Fairleaf

Ilyana Kadushin and James Harrell Co-hosts and producers of the no, I know podcast, met in NYC in 1999 at a recording studio during a music session.
They soon formed a successful partnership as Lythion, performing live concerts and writing for stage and screen. Together they have written music for a wide range of projects including: Television & Internet Commercials and Promos (Nickelodeon Jr., Ogilvy & Mather, Scholastic). Documentaries and Films; "Separate, But Equal" (2011 HBO Best Doc Award) and "Me, Earl and The Dying Girl" (2015 Sundance Grand Jury Prize and Audience Winner). In this site you will find samples of their work and the latest news.
"Kate Bush crossed with Brian Eno might hint at what to expect here, but it wouldn't convey the full range of musical idioms blended by this duo..but they are no dabblers. Every musical language they draw on serves the quality and meaning of the song in question. Smart lyrics that treat sex, spirituality and perception in serious and funny ways; and alot of the music's appeal is in the spell cast by Kadushin's silky vocals, the clever arrangements behind them and the meticulous production. " -Jon Sobel (BlogCritics.org)
"Lythion knows how to balance style and substance, they are adventurous and impressively original." -Alex Henderson-(All Music Guide)
In 1999, singer, lyricist, and multi-media performance artist, Ilyana Kadushin, was invited by her friend, Julio Gomez (drummer) to attend a recording session at Blue Ribbon/ Flohovia Studio in NYC. It was there she was introduced to James Harrell, a multi-instrumentalist, who had been doing some work with Gomez and his band "HEVY FLOE".
After a couple of hours, Kadushin and Harrell wrote the song "CHAMPAGNE", which appears on their debut album, "…From the Beginning". An instant bond was formed and the two continued on to write more music.
After meeting Ilyana, James replied, "I have finally met a vocalist and lyricist who paired up nicely with the music I was writing."
Within a year and a half after their meeting, the two had created a body of work, they began performing around NYC venues, as well as doing sound design and composition for theater and television. In 2007, they officially created Lythion Music, their production company.
Listen In to our Latest Podcast Episodes
Bits and Pieces. In the midst of a collage of sound, music and poetry, we grapple with how to deal with the illogical issues of our country today. All music, lyrics and sound you hear is written and...
read more
Get Involved
Sponsor
No, I know Podcast
Why advertise on our podcast?
Podcasts offer an audience a long term relationship, so sponsors of our episodes garner new listens long after the initial release of an episode.
Hire Us
For that next
production project
We are available by appointment only.
New clients have been referred to us by people we know or have worked with in the past. If you have discovered us for the first time through this site, by all means, please feel free to contact us to make pending arrangements.