Sample a few of our film and television pieces.
The Crowded Room
OUR LATEST PROJECT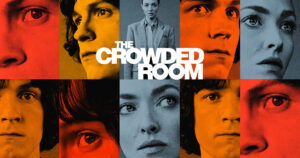 We contributed music to the new Apple TV+ series The Crowded Room.
Executive producer: Akiva Goldsman.
Starring: Tom Holland and Amanda Seyfried.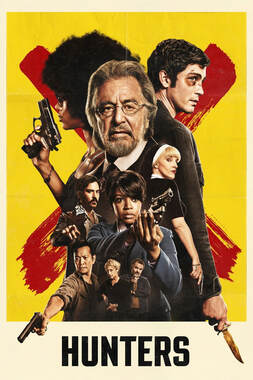 We contributed music to this new Amazon series called Hunters. We have music in episodes one and five.
Directed by the incomparable Alfonso Gomez-Rejon.
Executive producer: Jordan Peele
Starring: Al Pacino, Lena Olin and Carol Kane
When our friends John Adams and Toby Poser asked us to re-produce some music from the early 1900's for their horror film, "The Deeper You Dig"​, we said, "Of course!" The film making family of Wonder Wheel Productions wrote and produced another fantastic film! We re-recorded, performed and produced: "Ain't We Got Fun" 1921 music by Richard A. Whiting lyrics by Raymond B. Egan and Gus Kahn. "I Remember You" 1909 Harry Von Tilzer (composer) Vincent Bryan (lyricist) "After You've Gone"1918 composed by Turner Layton with lyrics by Henry Creamer. Here is the reel for this project.
Bad Parents
Comedy Feature Film.
Role: Composer
The Deep
Animated Short Film (Cannes Short Film Corner).
Role: Composer
Separate, But Equal
Won 2011 HBO Best Documentary Award at Martha's Vineyard African American Film Festival. We composed and produced score and soundtrack for this film.
Bold
Birth on Labor Day – Documentary Film.
Role: Composer