Meet JAMES HARRELL
Multi-instrumentalist | Producer | Engineer
James Harrell is a composer, producer, audio engineer, and sound designer. After playing and touring with various bands as a keyboardist, guitarist, and lighting designer, Harrell switched gears and began his scoring career by writing music for *Nickelodeon Jr. Television. In 2008, he scored the animated short, "The Deep " which made its debut at the *Bahamas International Film Festival, and rode the festival circuit, including a screening at the *Short Film Corner at Cannes.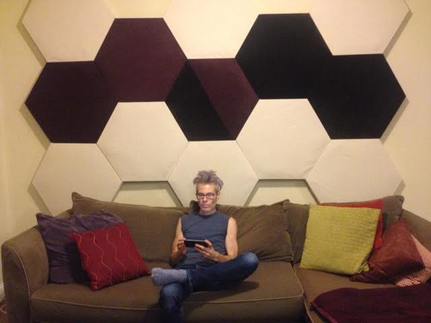 In 2011, he and his music and producing partner, (and wife!) Ilyana Kadushin, co-produced and scored the feature length documentary, "Separate, but Equal", written and directed by Shawn Wilson. The film won the *2011 HBO Best Documentary award at the Martha's Vineyard African American Film Festival as well as the *Saatchi and Saatchi's 'Nothing is Impossible' Producers Award Finalists' Screenings. The photographs featured by photographer Reverend Henry Clay Anderson and his rare images from the segregated south, that appear in the film, have been acquired by the Smithsonian and will be on permanent display in the African American Museum upon its completion in 2016.!
James recently contributed additional score for the 2015 film, "Me and Earl and the Dying Girl",which won the *2015 Sundance Film Festival's Grand Jury and Audience Award prizes.
In addition to his film scoring, he has worked with Ogilvy & Mather on several commercial projects. In 2012, he provided music for their "Create or Else" series on a piece entitled "Writ Large, in Heavy Metal", which also won several awards: W3 Silver Award, CINDY Awards (Cinema in Industry), 34th Telly Silver Winner – Public Relations, 34th People's Telly Bronze – Webisode, 34th Telly Bronze – Documentary.
James has also provided voice over, music, video editing, and motion graphics for companies that include: Scholastic's Achievement Partners, Network 9 and Demand Media. In 2013, he co-created the program "Stories Love Music" which is an interactive music and storytelling program focused on the ever growing community of elders with dementia and Alzheimer's.
As a resident of Brooklyn, James is an active member of the Park Slope Food Coop, and honors his work slot as a member of its Environmental Committee. When not in the studio, he tends to his vegetable gardens and composting, professional landscaping for select private clients, and also does light contracting work and styling for real estate.
Other interests include; soccer with his godsons, rollerblading, costume design, music videos created in his basement green screen studio, and cat trees built from repurposed materials for his feline, Boots.
"I was born and raised in southern California until the day I packed my bags, grabbed my guitar and left the sunny beaches of San Diego, to relocate to the North Shore of Long Island, New York. Upon my arrival, I was a little unsure of what exactly it was that I wanted to do. I decided to build a small studio in my basement and start experimenting and recording my own music. At the time, I was really into techno and industrial music, as well as ragtime and gospel blues. I attended Five Towns Music School in Dix Hills and studied audio recording and worked full time so I could afford more gear and instruments. I started writing and producing demos for singers and doing songwriting and arranging for gospel and reggae acts. My intro into the NYC gigging scene was via a power pop band called Spider Jones. A few years later, I was approached by Krztoff, the singer for the band, BILE. They needed a keyboard player for a national tour they were going on and I gladly accepted. With BILE, I appeared in the Dee Snyder horror movie, "Strangeland".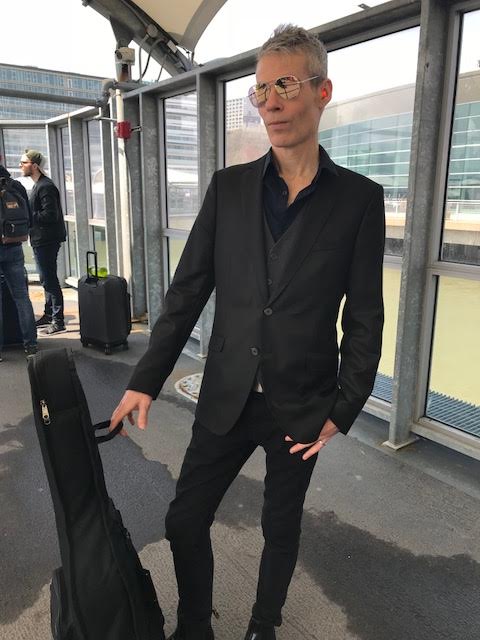 In early '99 I met Ilyana in a recording studio in midtown Manhattan. From that point on, we would start writing music for live performance, theater, film, and television."
James has scored original music, engineered, mixed and performed post production for projects that include:
"Me, Earl and The Dying Girl" feature film premiering at 2015 Sundance Film Festival
Scholastic Online Content
Commercials for EyePatch Productions and OgilvyMather
Feature film"Bad Parents"
HBO Award Winning Documentary"Separate, But Equal"
Animated Short "The Deep"
Web Series "God Loves Me Best"
Documentary Short "Be Bold"
Short Film "Extreme Skipping"
Television Promo~"Holidays with Joe" Original music for Blue's Clues promos on Nickelodeon Jr.
Theater Project~The Hussy Chronicles"
Docu-Theater Project "Becoming Natasha" Isadora Productions and Amnesty International.
Browse The No, I know Website